This weeks projects are kind of minimal. Here they are: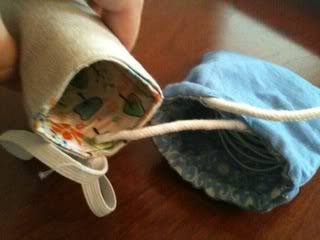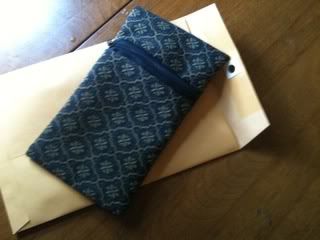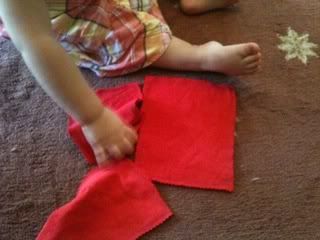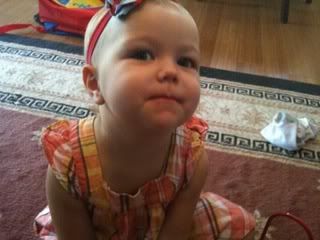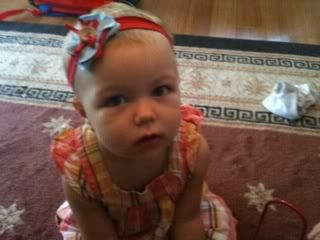 a. Some small projects for David. An iphone cozy and head phones + thumb drive pouch. Those were both his ideas. He picked out the lining fabric and I think they both turned out really cute! I find it hard to make him things because mens clothing is not something I think I'm ready to tackle just yet. I love these because he has been using them every. single. day.
b. My sister asked for something she could hold 3 white board markers in. She specifically asked for nothing too crazy. She knows me too well. [She just started teaching this week. YEY Sara!]
c. Here are some "practice sewing with knits pants" I used the oldest holiest t-shirts I could find. [notice: the patches] We just happened to be going through ALL our clothes this week.
d. From the same shirts I made a few nice sized diaper wipes. Anticipating some nice breast milk poos soon.
e. & f. A Head band for Bella with a flower made from the same shirts.
g. Ok this last one I am going to submit to
Tie One On
. The latest apron making challenge was to use plaids. I am not really a plaid person and really didn't see myself going out to buy any plaid fabric. After going through our old unwanted clothes I came across a few plaid shirts. I am not in love with this apron but I am thinking it will find a good home with my dear friend Bailey.