Expecting a baby + one stay at home parent + one student parent = tight budget.
(a math problem in MY blog? my sister would be so proud)
After unpacking close to 10 boxes of craft supplies, I decided maybe I should hold true to my no more fabric/craft supply purchasing rule. I've decided to challenge myself with a crafts from scraps project. Everyday I will try to spit something out using only the materials I already have. Now this might sound restricting to most people but I've always worked best under tight restraint. Ohhh art school, how I miss you so. This week I've had a really good time trying to find small projects to fit the fabric scraps I have. I enjoy the odd even-for-me combination of prints and patterns too. Here's a couple shots of what was happening in my new sewing studio.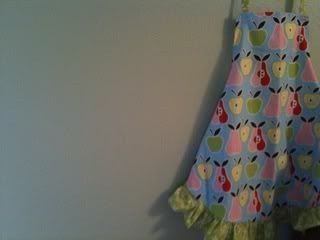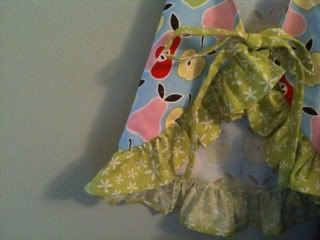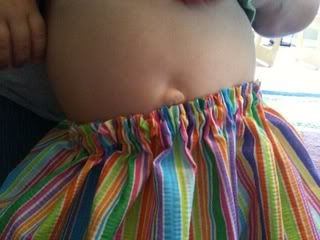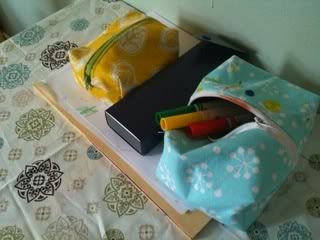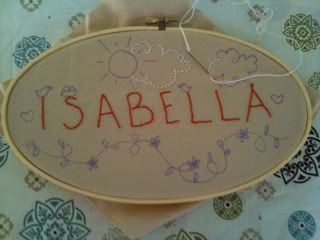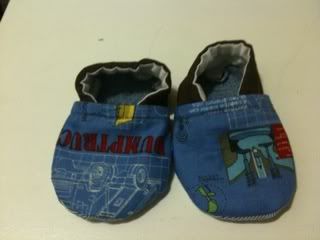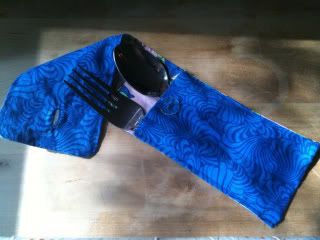 a&b. birthday gift for 4yo friend, look familiar? - left over fabric from previous adult sized apron gift
c. simplest skirt for Bella - fabric given to me by my grandma for Bella
d. marker pouch to go with crayon pouch - left overs from fabric purchased for Elliott booties. zipper salvaged from old skirt.
e. embroidery - fabric left over from fabric produce bags - embroidery thread left over from multiple softie projects
f. more Elliott booties - denim from papa's old jeans. fabric left over from little boy aprons
g. lunch bag - fabric purchased YEARS ago from Ikea as-is section. it has been used for many many things.
h. travel silverware pocket - fabric left over from fabric napkins made last spring