so we woke this poor girl up early so we could hit the pool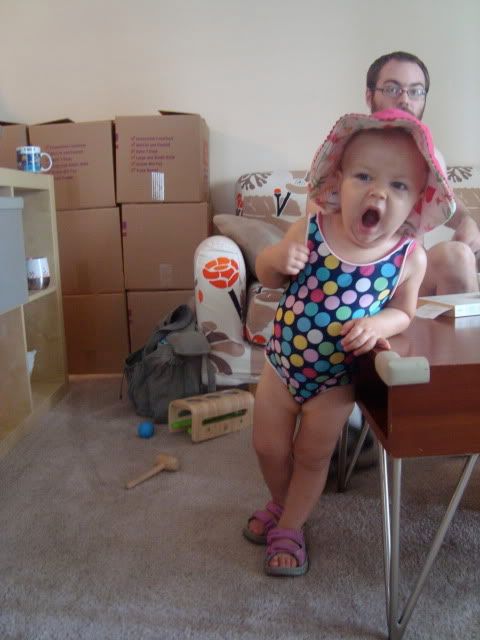 after the initial shock of big boys doing back flips off chairs into the water, Bella enjoyed finding leaves and flowers in the water when not clinging to me for dear life.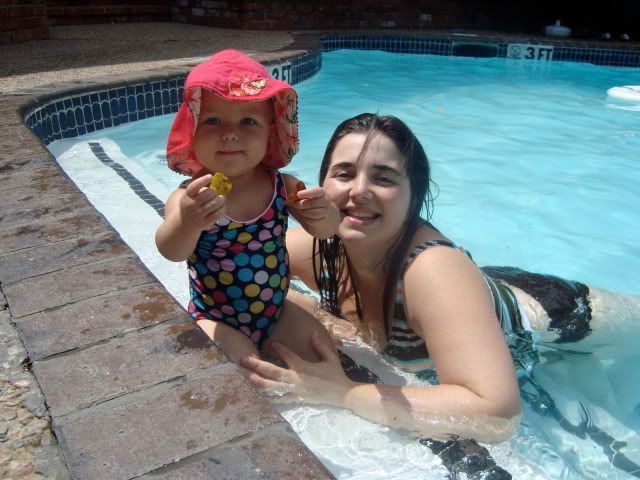 this felt more eventful but really we walked to the pool sat in in for 30mins and walked home. i think i felt the need to document this because Bella looked so so so cute in her bathing suit. SO SO cute.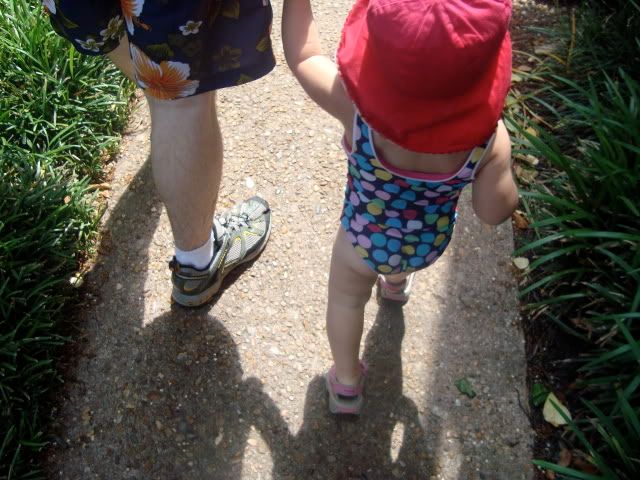 one more because i really just can not believe how big this girl is. has it really only been 18 months?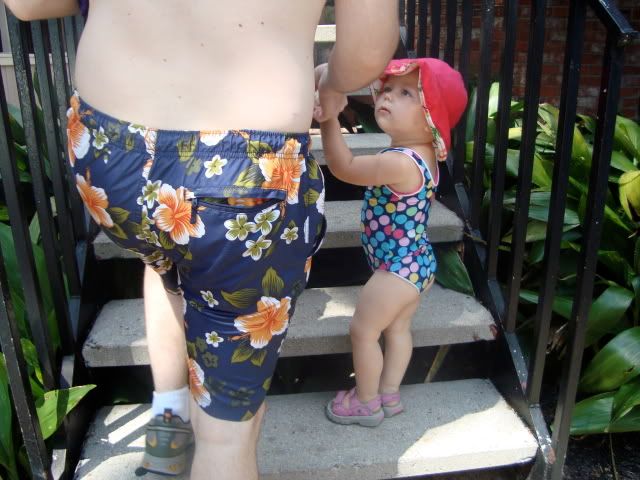 i feel like ive known her forever.