Bella's [late] introduction to one of my favorite foods, bagels with cream cheese. In her defense tofutti cream cheese does look a lot like sunscreen so her rubbing it all over her arms and face isn't that unusual.... right?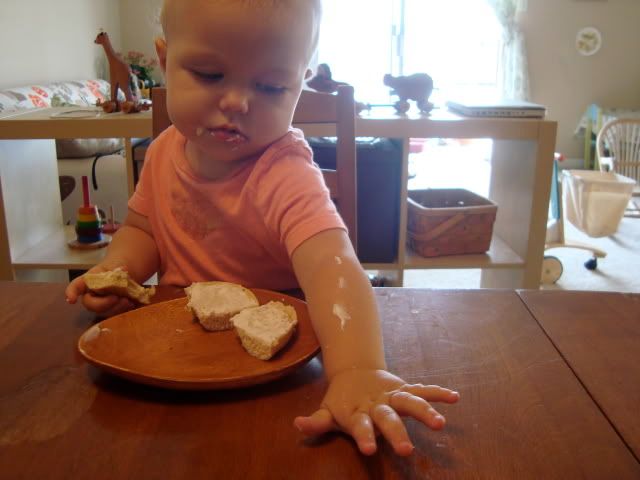 After snack Bella drug me outside to show me her garden. We planted about a billion wild flower seeds right after Easter and, with no help from me, some sprouted!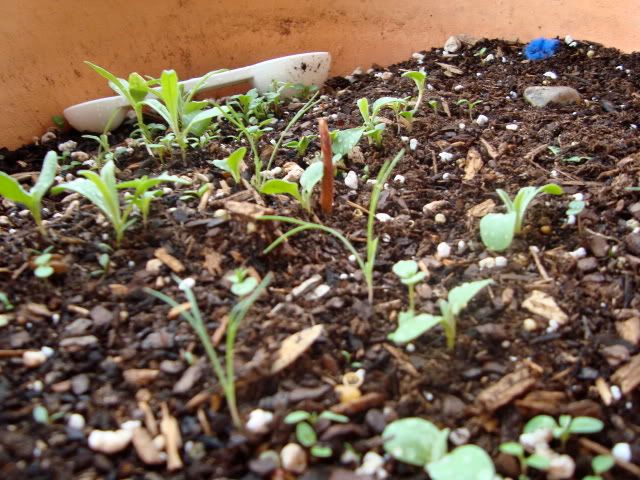 After poking around in her garden Bella decided the birds needed to be fed. And some how got a hold of the new snack bag I made and turned it into a bird seed holder. Fine with me. I
love
her love for birds.