Ok Ok so this may sound a little silly and well, impossible, to you but YES we do have a couple new baby chick arrivals to celebrate. Since the shortest member of my family will not be meeting them until Sunday I thought I'd share them here.
hehehe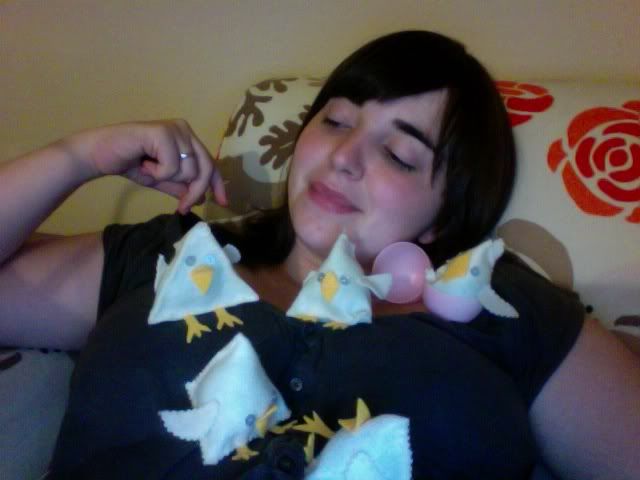 hehehehe
I know this is officially publicizing my dorkiness but I really couldn't help it.
I am now [very late] on a hunt for basket goodies that is not candy. So far we have decided some sticks [because my girl
loves
her some stickers] a shovel and some seeds that will most likely be grass seeds because they grow the fastest. Any other suggestions on not too sweet goodies?
I thought long and hard about making a tutorial for this project and posting it. I don't think i'm ready for this being
that
kind of blog. BUT if you really want to know how to make them I would love to do it in person. Adorable baby chicks are not just for spring time.