Here is a picture update on the pregnancy. 20 weeks. half way. already. my how time flies.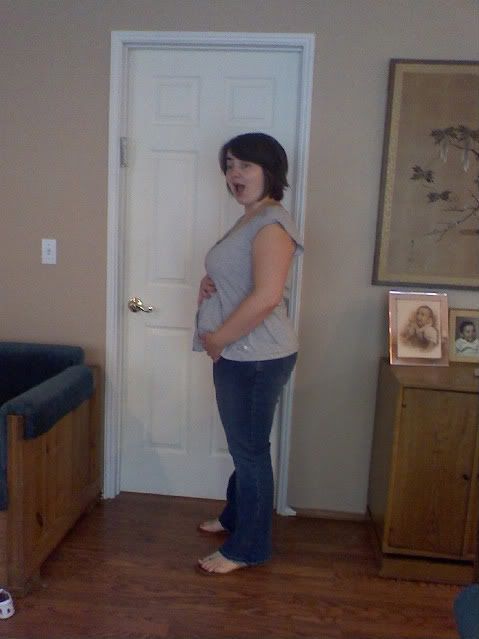 [please excuse the face. i have a horrible habit of making a goofy face when i .know. someone is about to take my pictures. why?]
I'm getting ready to transfer prenatal care back to my obgyn in Houston net week and can't help but announce how EXCITED I am. weird? possibly. I did a lot more research choosing a doctor up here in Tacoma thinking I might one day come back to him when we move back in Jan and have more babies. He 100% supports vbacs and is known in the area for his success rate but I must say.... bedside manor is seriously lacking. My Houston obgyn who was the first I found .online. because I had no idea how you would go about finding a .good. obgyn just happened to be exactly what I wanted. Lets hope when I show up 22 weeks pregnant she is still as ready to try a vbac as she was when I came in with my lists of what if's 6 months ago.
So about two weeks ago I got he crafting itch. [think it might have something to do with being pregnant? this happened whenI was pregnant with Bella too] Since then I have been baby crafting.... booties, blankets, bibs, I even bought some away from home knitting needles and started a hat for my sweet-to-be-baby-boy. Friends and family crafting lavender sachets, aprons, purses, wallets, kosher silverware travel kits [more on this later]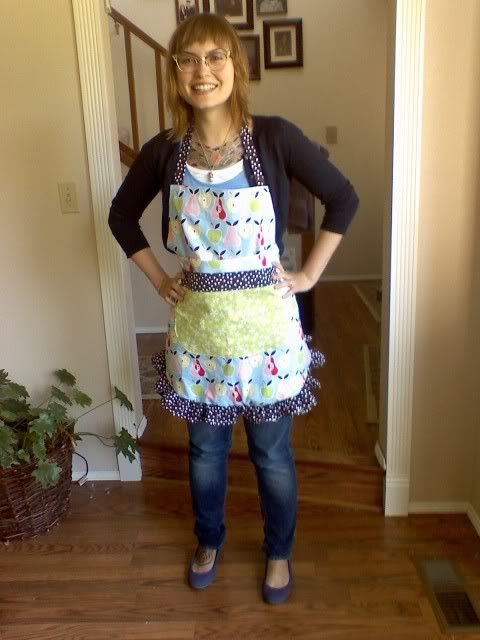 [thank you lovely model, Bailey C.Lemons]
One last snap shot: Bella in her natural habitat.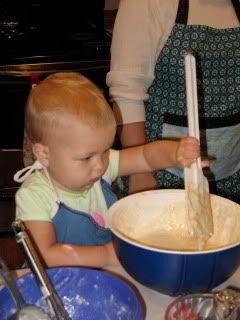 [I can't make a cup of tea without my big helper]