We have a very busy try. to. keep. it. simple. four months ahead of us. We have relocated. Once again. This time, north of Houston, to a small town called Montgomery. David plans to commute to Houston everyday via bus to finish this last semester of [6] classes! I promised to keep most complaining to myself in honor[?] of his taking so many classes to finish early and start his new job. I am so proud of him getting .two. job offers in the worst recession since the great depression. So I think I owe it to my family to be positive.
All
MOST of the time! Even if that means I have to drive to Houston 3 times a week to keep my sanity. I promise to enjoy the openish countryish roads that I will not see when we move back to Bellevue. [Because we will be living in the city and not doing much driving. yey.] And most important, I am making myself promise to be positive no matter how the delivery of this baby turns out. Speaking of baby, my sweet baby boy, whom I already love too much from the inside, he has been the inspiration of most craftiness.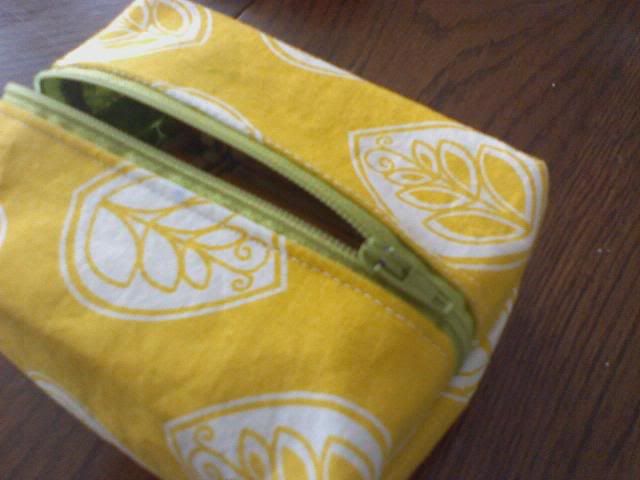 This one is for Bella. A sweet little pouch to hold all her crayons in because we seem to obtain a few more everyday. How does that happen?
tutorial found here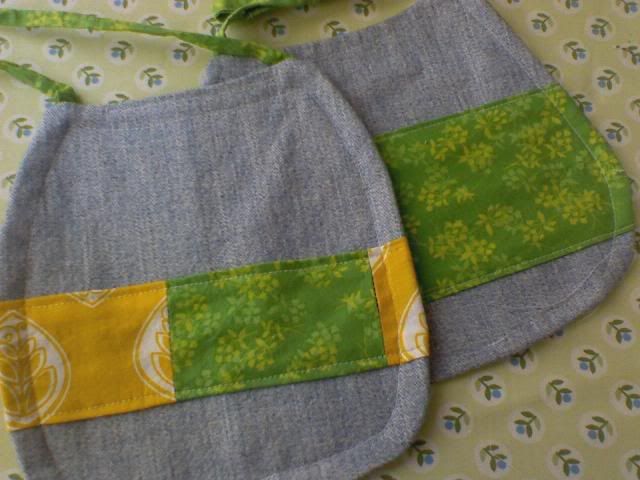 Papa wore through .another. pair of jeans! I think I had these cut up only minutes after I saw the hole. I may have a problem.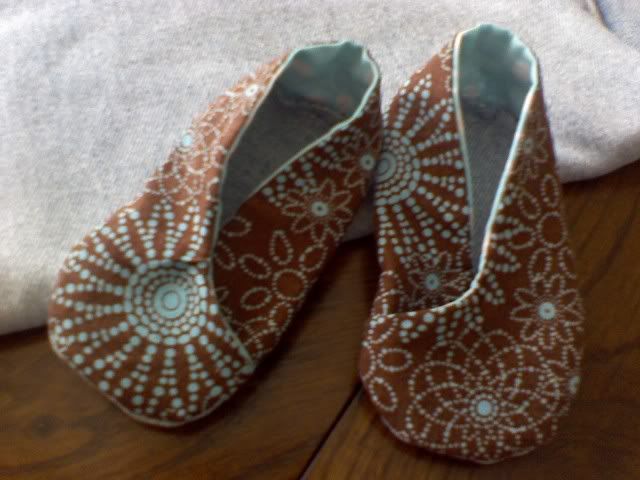 tutorial found here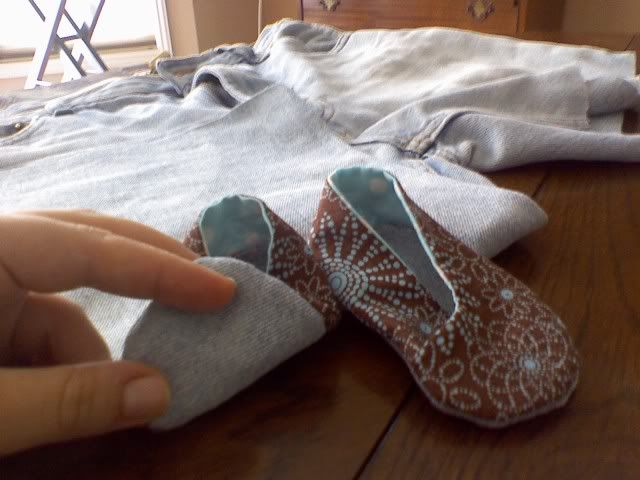 I have no idea if these will work. I have a feeling they will fall into the my baby kicks these off way to easy category and end up never being used but they are soo easy to make and sooo cute I've made like 6 pairs. Friends with babies beware: I am looking for baby feet to try these on.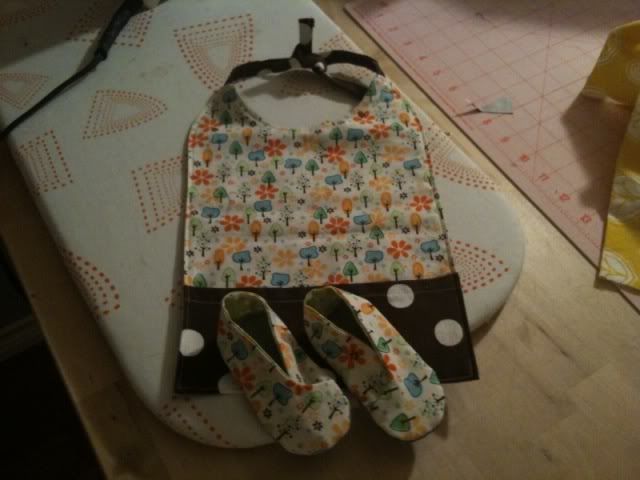 Presents for friends with baby boys. Have I mentioned everyone I know is having a boy this year?
My little helper: