After recovering from family in town, in-laws, Isabella's birthday, getting settled into our new place, and the stomach bug, Halloween kind of snuck up on me! Isabella wasn't quite ready for trick or treating this year and I have to keep telling myself she probably didn't mind that she didn't have a super cute homemade costume. I still can't help but wish I had my marbles together and whipped something up. Oh well. There is always next year. I think im going to get started soon. Our original Idea was to go as geishas and David was going to be a Japanese business man. Buuuuut the wig didn't fit and the makeup looked HORRIBLE and of course I didn't have a backup plan AND I didn't try anything out until 15 minutes before we were walking out the door. Thank goodness for David and his great last minute ideas!
Here are a few pictures of her first Halloween party and what we did end up wearing: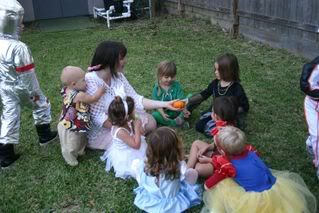 Our quick but still fun game of "pumpkin pumpkin, who has the pumpkin?" Isabella is helping mama.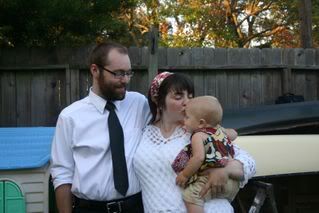 Our halloween portrait. Frightening!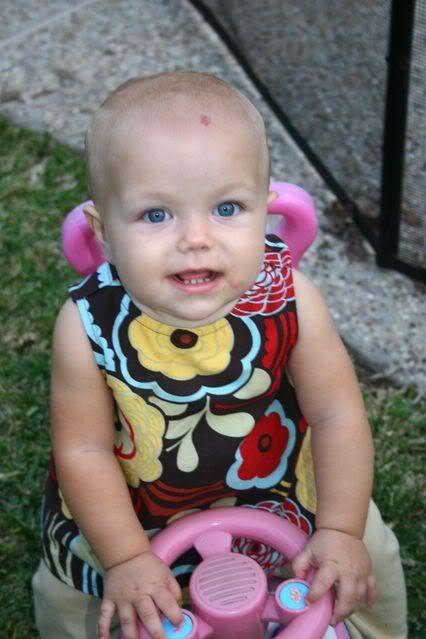 Can you guess what we are? and I mean besides ridiculous.
I went as a hippie artist, David is my corporate sponsor and Isabella is our love child. I know it is a stretch. We had a really hard time this year.