mending: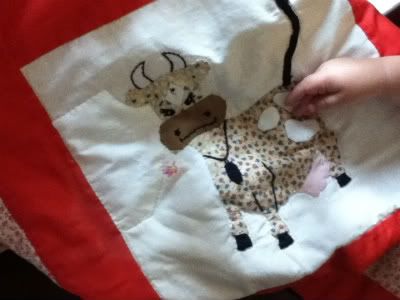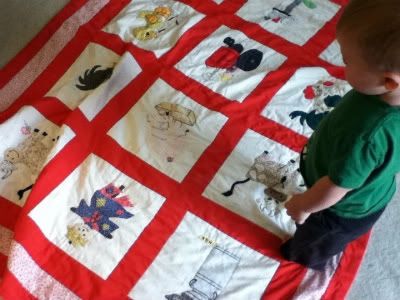 quilt grandma made for me when I was a wee babe.
baking: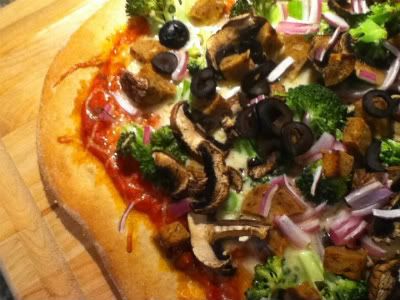 dough
. toppings: red onion, broccoli, grain sausage, olives, mushrooms, sauce, cheese. yum.
breathing: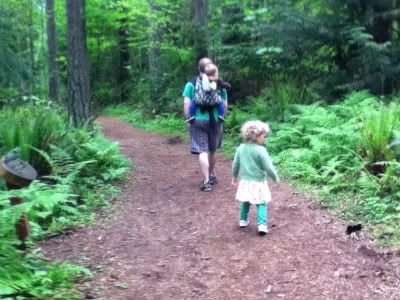 reading:
Little Men. I don't know that I will be finishing this anytime soon. I finally picked it up after giving up on Women In Love. My New Years resolution to read a book a month is 4 months behind! I've only finished two books. I need some really good book recommendations for this reading rut I am in!
running:
my first official 5k June 11th, but practicing 3 times a week.
losing:
on average 2lbs a week which puts me at just over 12lbs gone!
watching:
Party Down finale tonight.