So I finally sat down and forced myself to tackle the rest of Bella's jacket and to my surprise it went really smoothly.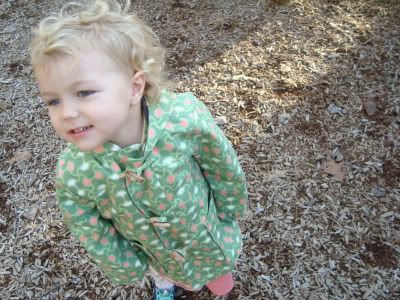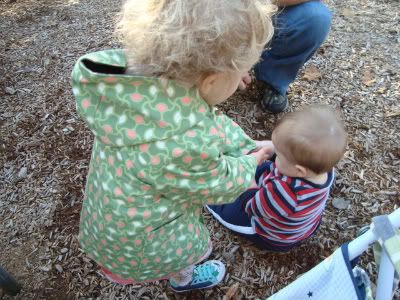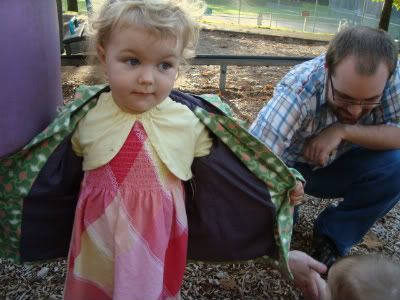 I really like the unconventional use of color for the lining. I wasn't too sure how the dark lining would look but having spent so much money on the pattern and then on the Amy Butler Fabric I figured I would have to cut the cost of this jacket somehow. I happened to have a couple of yards of the lining fabric. Yes it cost me more to make this jacket then it would have to go to my local big box shop but I know this jacket will last a long time because I made it to last with quality fabric. I think if I were to buy something similar in quality and style it would have been a lot more. I thoroughly enjoyed making this jacket, even learning how to set sleeves. It turns out setting sleeves isn't as tricky as one might think.
I think I'm going to make one for Elliott with some red corduroy my grandma gave me (free) to feel less guilty about the 16 bucks I spent on the pattern!