I know! It's not very often Mama gets something new to wear. I haven't had the best of luck making clothes for myself so it has been a good year and a half since I have attempted anything. Since I left off I have learned that woven tops cut on a bias just work better because of the added stretch. AND that I love knits of all kinds and when given an option I always go for a knit top.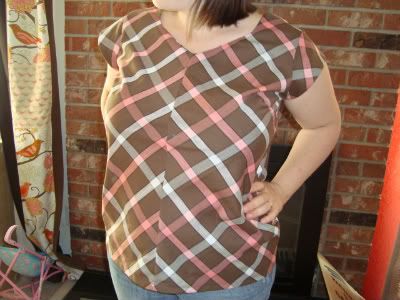 This one was made with some fabric I already had as a practice run. I used Simplicity's
2456
The front and back panels were cut on the bias which I learned will not work with plaids! Look how ridiculous that seam in the middle looks. It does fit perfectly so I plan on making it again. I plan on wearing this around the house until I find a better use for the fabric.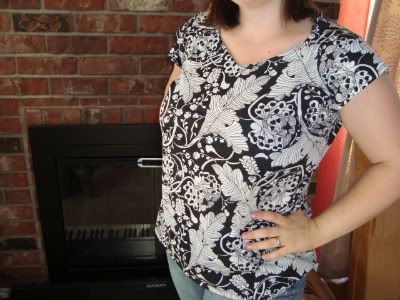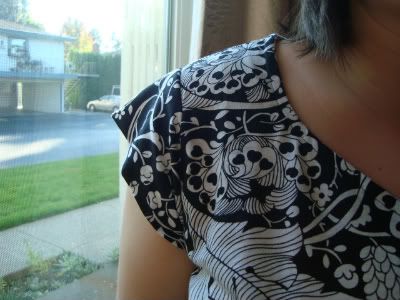 This shirt is made out of a knit fabric I picked up and Pacific Fabrics a couple months ago. I am not in love with it. I really think I picked it up because it was the first knit fabric print I've seen that I didn't hate. Because Knit is stretchy, I made a size smaller and even though I used the same pattern pieces I only made one panel for the front. I am really not crazy about the center seam. This shirt am really happy with. Even the hem isn't TOO bad. I wish I were a better garment photographer. This may be something to work on.