So last year around this time I decided to challenge myself to sew from scraps and fabric I already own exclusively. It was a fun a fun challenge and I enjoyed going through a lot of my fabrics. Ok, so I am trying again. It is almost too easy this year because I have a lot more yardage and projects in the making to use up. I am buckling down and starting Isabella's fall/winter jacket. Which I have already bought all the fabric for. I am using
this
pattern from Oliver + S. [which is not only the most expensive pattern I have ever bought but also the only one Isabella ever decided to cut into itty bitty pieces while I was putting Elliott to sleep. ah!] It's by far the most difficult pattern I've ever attempted but I am feeling pretty good about it. That's pretty easy to say because I've only cut it out so far.
There has been a lot less sewing and even less blogging about sewing since Elliott was born. Lately I have been in a sewing mood and somehow squeezing in one to two hour sewing projects like this one: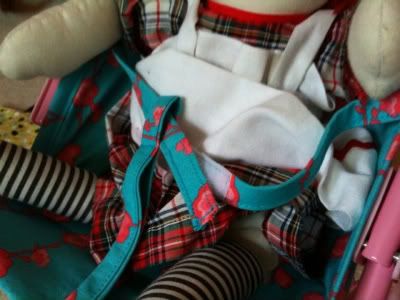 We found this stroller for a couple dollars and the consignment shop. The seat it came with was looking kind of worn and sad. Bella picked this fabric out of the stash and now has a stroller of her own to push her babies around in. Instead of insisting on my pushing my stroller with my baby in it. Which, as you can imagine, slows us down quite a bit. To a stop.