So during SewMamaSew's big scrap busters month I favorite-d a bunch of tutorials to get back to, but this one was calling my name loudly!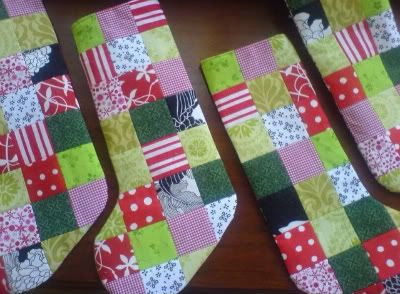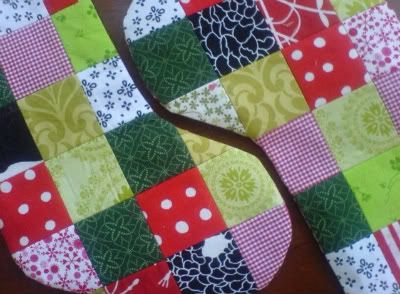 I used the technique found
here
to make these stockings. We will see how functional they will be this year. The interfacing leaves almost no stretch at all. This was truly a "scrap buster" project. I wish I would have photographed the insides and backs because they are all different. I think I am falling in love with patch work. Especially wasn't-bought-specifically-to-put-together patchwork, you know, the use-what-you-already-have-and-make-it-work kind of patchwork. It feels so fitting for me! I'm on to matching napkins and possibly place mats, because I wasn't counting and got a little square happy. I think I ended up having close to twice as many as I needed for the stocking. Oops.