David decided to take Bella out.... OVER NIGHT. Yes, I had an evening and soon to be a night to myself. My four hours of solidarity didn't prove to be as productive as I thought they would. I did manage to make a lovely knit headband (which I wore all night and did not fall off once) and started a movie I have no interest in finishing. After sitting on the couch for an embarrassing amount of hours I called a friend and went out for coffee, with embroidery hoop in hand. It was a very relaxing evening and hopefully I will get up early tomorrow morning so I can get some sewing in before my family returns. I wonder how they are doing......
Here is the best picture I could get of this on my head: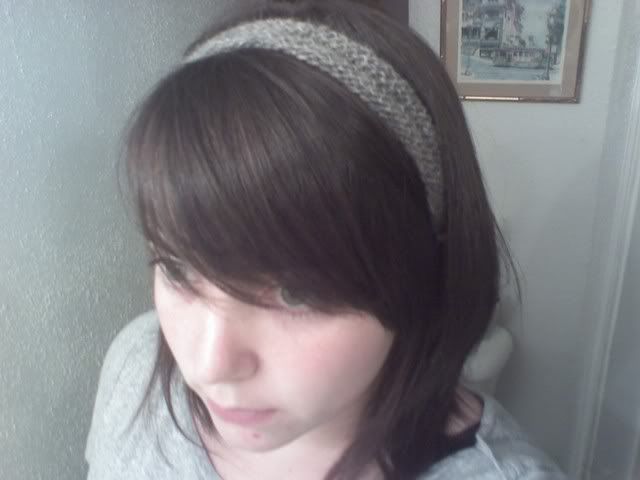 I'll have some pictures of the very amateur embroidery I'm doing soon.