The pattern was easy enough to follow and aside from the elephant sized sleeves I had to adjust it was true to size. I am not crazy about the final product but I don't hate it either. It will definitely be worn again. I am going to keep trying new patterns until I get a top I LOVE. Until I find/make that ONE I'll just have to put up with these so-so tops. Ok! Lets add up some points!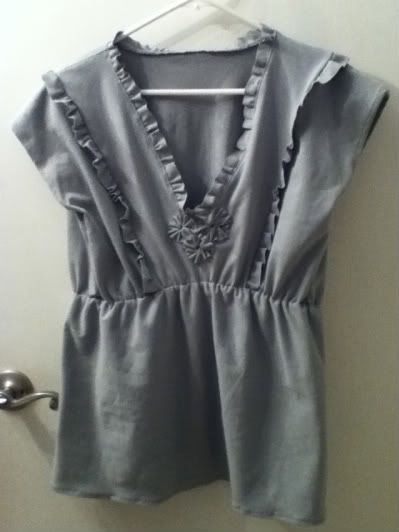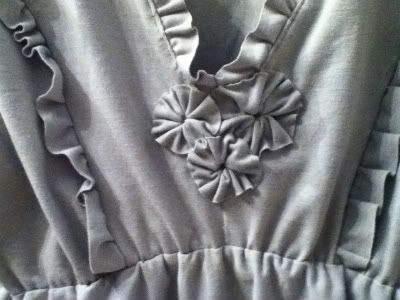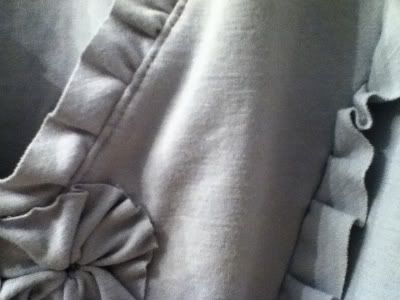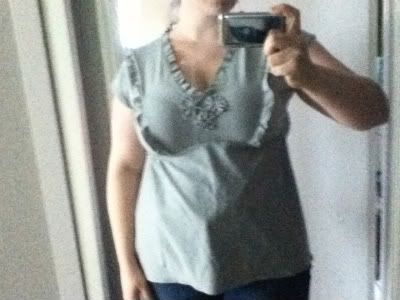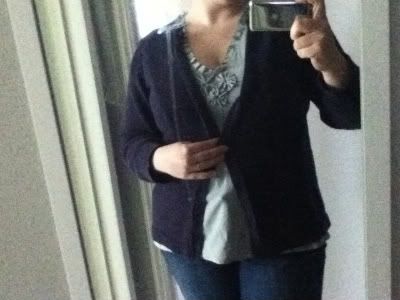 Lets add up some points!
* 5 points per yard of fabric used
* 10 points for fabric being vintage, thrifted or upcycled
* 3 points for every pattern used that you've never sewn before
* 10 points for using a pattern/fabric you've had for more than a year
* 20 points for integrating a SCRAP (not a piece of fabric you cut) less than 1/2 yard into your garment
+5 points for one yard of fabric
+10 points for that fabric being thrifted
+3 points for never having used the pattern before
Total points: 18!