Elliott is quickly out growing everything I had for him so I have had to make a few quick trips to the thrift shops. Here's a 1$ onesie I reverse appliqued to add some my-mama-loves-me-so-much-she-modified-my-clothes touch. [Or maybe it's: my-mama-is-a-big-dork-so-she-modified-my-clothes touch]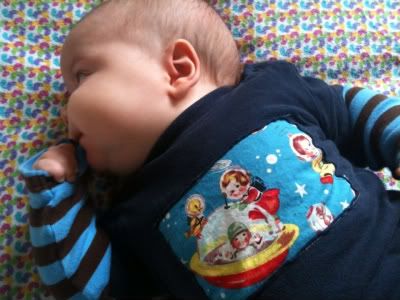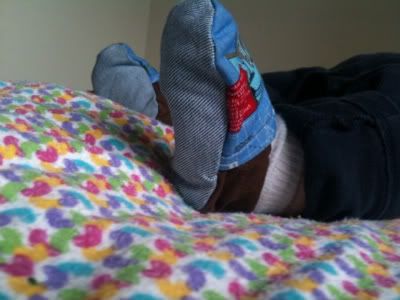 Ooo how exciting it is to see his sweet little baby feet in these booties I made for him when he was still just a little bump in my belly. I must say these are my favorite booties and not just because they are cuter than anything I see in the store for boys (and free) but they
stay on
. Anyone who has held a baby can appreciate that!
I am not the only one being creative around here: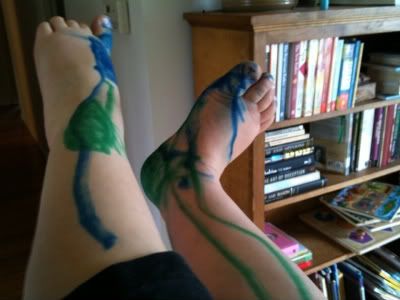 I love the looks she gives me when she knows she is up to no good. When I turned around in my chair and saw her on the floor decorating her legs I asked her what she was doing. She froze and gave me this "I know this isn't how markers are suppose to used... I wonder what mama's reaction will be look." Can I just tell you how much I
love
this look WHEN, and only when, it is not a big deal? I told her her legs looked beautiful and when she was done we had to take a bath. We had a great time in the blue bath afterward.