Ok, so it took me a couple weeks to get into the swing of things. Hopefully this includes blogging and it won't be another 4 weeks before I post something new. It takes awhile to stop being sad about my cats being left in Austin [ok im still a little sad whenever I see a cat], and saying goodbye to our friends and our home in Houston. Although, some say I "complained" about Houston a lot, it really did nudge a little soft spot in my heart. That being said, I've met up with friends, had a vegetarian potluck, spent lots of time outside in beautiful weather and spent plenty of time with family I've missed and plenty of time
resting
while Bella plays with family.
It's good to be home!
I finally broke down and bought Isabella an Art esle. We tried it out yesterday with markers on the white board side which I thought was
amazing
! But she insisted it was more fun using markers on the chalk board side.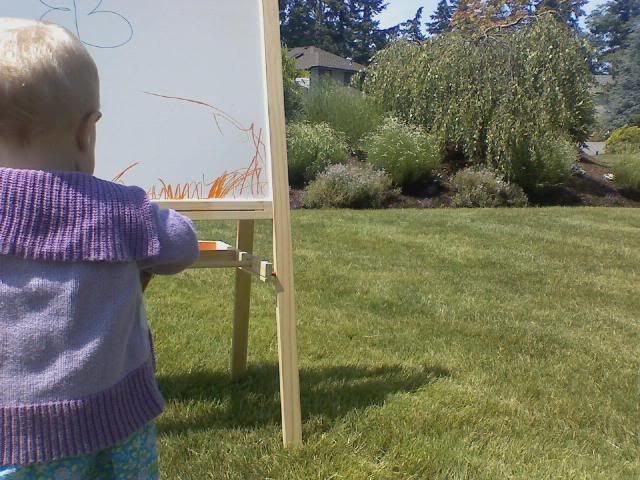 After a long and somewhat cranky day [mostly on my part] I decided we needed some big plans to get out of the house! So bright and early we started packing for this: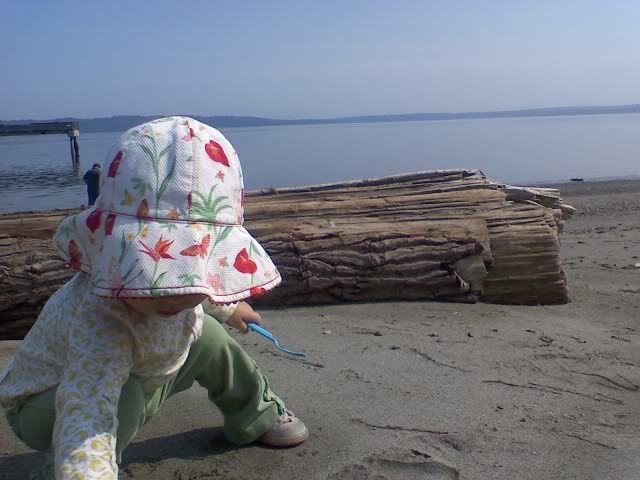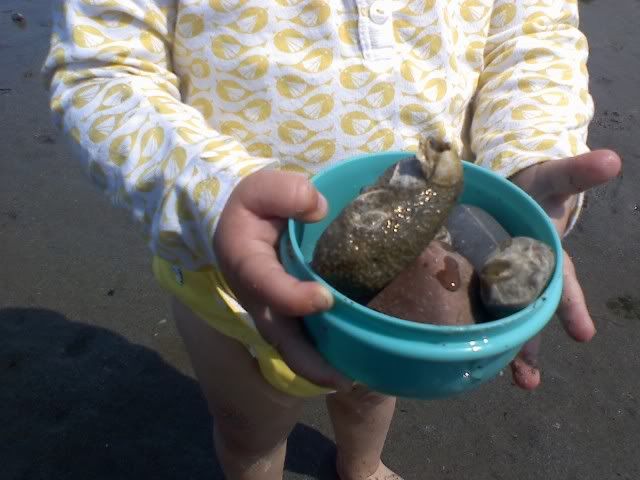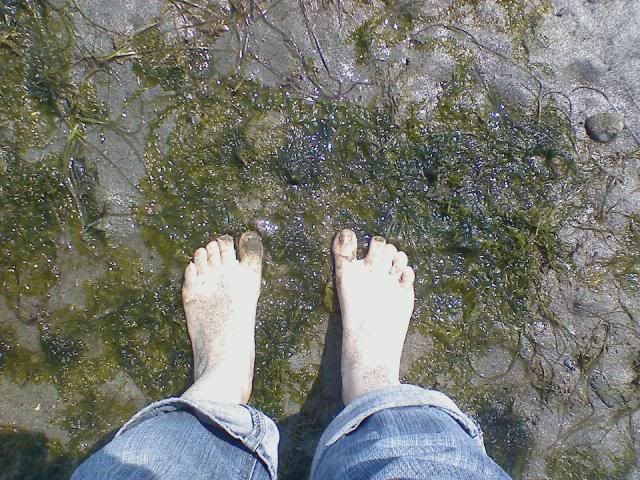 What an experience, sharing my childhood favorite place to be with my daughter. Lucky for me she loved it. She was so busy collecting rocks and making sand pies I even had a chance to glance at the book I brought! And the best part is at only 7 miles away and free we can go back as often as we like! I hope the weather stays as it is. I think I might even convince Bella to get in the water with me. Eventually. She is a native Houstonian you know.
Oh, and we've been doing a lot of this: