David's Valentines Day present, a camera cozy. We also got a new memory card. [finally] I am going to make it my goal to use my phone camera less and the camera camera more. This will be a challange considering how easy the phone camera is to remember.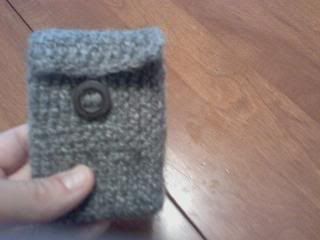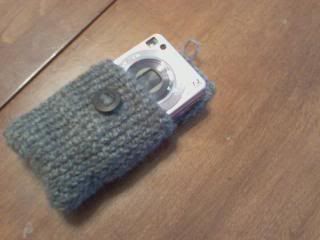 A few projects that are more than a few days old. These are all very simple projects that put some pretty fabrics in unexpected places.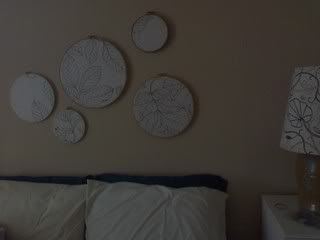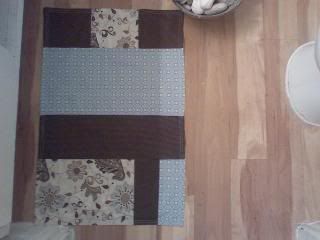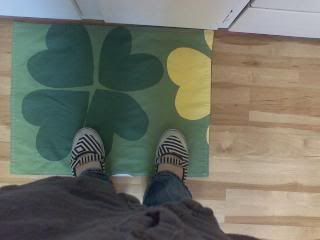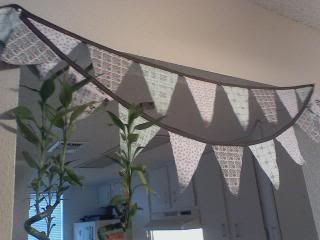 1. my new "head board" I plan to change the fabric in these embroidery hoops often.
2. my first attempt at patchwork is now a bathroom floor mat.
3. Valentines Day + Saint Patrick's day kitchen floor mat.
4. Valentines Day banner [this looked much better at the park for our Valentines Day picnic]
Yesterday Houston had it's first good rain of the year. Isabella and I got caught [kind of on purpose] in the rain yesterday coming home from the store. We were only half soaked when we got home so we played outside in the rain until we were completely soaked and cold. I love February rain in Houston. So does Bella.