Here is Bella's summer dress. I have a serious sewing itch right now so I see more clothes in the near by future. I think I am going to make Elliott some matching pants with the left over fabric. The fabric was a little on the expensive side (10$ a yard!) but I used buttons, trim, thread, and lining fabric I already had. It probably came out to be about $11 and three whole hours. (not including cutting and reading the instructions time)
I just picked up this
book
recently, which is where I found this project. I
love
making little girl dresses, but hopefully I'll get to some of the other 24 projects.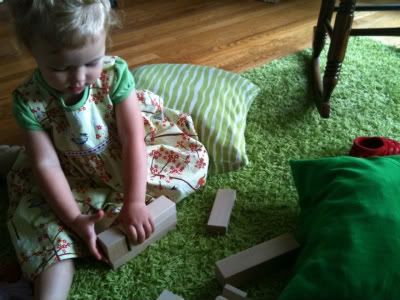 This dress was amazingly simple but required a lot of buttons which means.... a lot of button holes. I obviously was up for the challenge. I finally feel really strong with my button hole making ability after eight, yes
eight
button holes! I knew I just needed to throw myself in there. Also, let me note that a good machine makes
everything
easier. Everything.
Look what I found on the side of the road in brand new perfect condition: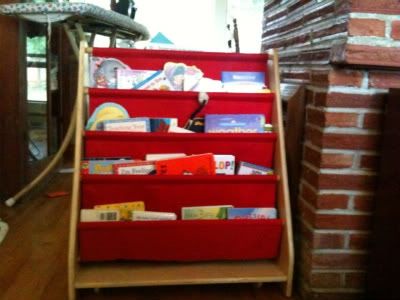 I have been invisioning something like this since Bella was a baby. I have even drawn pictures for David of the little book shelf I wanted, and there is was free! I am not crazy about the red fabric but the bars unscrew easily and I think when I can't handle the red any longer it won't be too hard to replace it.